BBTS Webinar - Blood on Board!
Join us for a BBTS Webinar (hosted by Immucor) on 21st June 2022.
The evolution and revolution of transfusions in the pre hospital setting.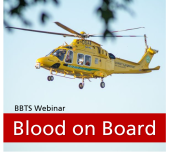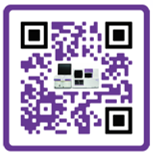 Scan the QR code to register or go to immucor.com/events

With over 70% of the UK's air ambulance charities now carrying blood on board, the introduction of pre hospital blood transfusion has improved the chances of survival in the most critically ill and injured patients.
Date: Tuesday, 21st June 2022
Times:
14:30 - 15:30 BST, 19:00 - 20:00 BST and 22:00 - 23:00 BST
09:30 - 10:30 EDT, 14:00 - 15:00 EDT and 17:00 - 18:00 EDT
This webinar invites Dr James Raitt to share guidance and governance around pre hospital transfusions, the logistics and mechanics of providing blood on board and a recent review of patients who were transfused in the pre hospital setting. Kerry Dowling will talk on continued evolutions in pre hospital transfusion, discussing the use of O pos red cells in the emergency roadside setting.

Session to be chaired by Julie Staves
Chair of BBTS Annual Conference Committee

Download the flyer below for full information:
Blood on Board Webinar - June 2022