BBTS2016: Harvey's Gang
By Malcolm Robinson
Chief BMS Blood Transfusion, Western Sussex Hospitals NHS Foundation Trust

---
I am looking forward to telling you a story about a boy, an inquisitive 7 year old lad, Harvey Buster Baldwin, who inspired me and reinvigorated the team to provide a better service to patients.
Harvey's Gang has helped us understand that what we do every day DOES matter. It has motivated us to do our best at work every day and gives us job satisfaction, which in today's cash-strapped NHS is unique. (So we are told 5 times in our CQC report: Outstanding NHS Trust).
Harvey's Gang was winner of the Kate Granger 2015 Team award for Compassionate Care; I was presented with the award by my heroine, the late Dr Kate Granger MBE. We also won the 2016 Chief Scientific Officer's award for Patient and Public Participation.
We are a Pathology laboratory team of Biomedical Scientists! If you can't wait, have a look at our you tube clip: www.youtube.com/watch
I really hope that you'll come and listen to our story (Friday 23rd September, 1:30pm) at #bbts2016 and find out where this journey has taken us, where we are now, and where we are going. Then allow us to help you expand this to your Trust or country.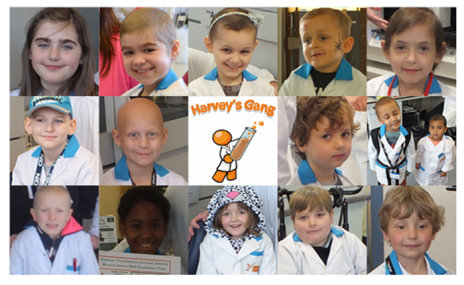 Your Comments
Simonne Weeks
18 Jan 2017
6:35 pm
---
---