BBTS2016: Back to basics
By Robina Qureshi, Chief Examiner, BBTS
---
I would think almost everyone has encountered that feeling when sitting in a presentation… you know… you're happily bowling along with the presenter's first few slides. And then… whoosh! Here's the instant where you suddenly find yourself lost or confused. Your brain is saying 'Hang on… I thought I had this? What just happened? Did I miss something?' From this point on you're struggling to keep up (but hopefully still quite enjoying yourself!)
Sometimes (but not always!), the cause of this frustration can be just little pieces of missing key information. Who, after all, has had access to perfect learning opportunities and teachers throughout their career?
This year, alongside the cutting edge research and best practice updates, in a bid to provide some underpinning knowledge, we are running several 'back to basics' sessions during the programme. The aim is to help new starters, refresh those with existing understanding (or just provide a bit of good old reassurance!) and to allow practitioners from different fields to discover a little bit more about the 'stuff' other people do.
We want to deliver friendly interactive sessions for the audience so, questions that some people may hesitate to ask 'in case it's stupid' will be actively encouraged. Consider this, pretty much everyone has experienced that feeling of relief when somebody else asked the question you were thinking about; why not take up that mantle this time around? Smart people are curious and aren't afraid to ask a lot of questions!
So, come along and ask us (almost) anything…
Follow the links for more details on our back to basics topics: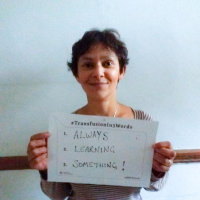 Your Comments
Robina (BBTS)
17 Aug 2016
3:19 pm
---
---
---
Robina (BBTS)
19 Aug 2016
9:51 am
---
---